Transparent packaging material
AH Packaging's technical knowledge and creativity guarantee unique packaging, for example for private label. Every shape and print is different, just like the material. Examples of packaging material can consist of:
Blue-Pet
BIO-Pet
R-Pet
PVC (190 to 300 µ thickness)
A-Pet (190 to 400 µ thickness)
Pet-GAG (190 to 400 µ thickness)
Polypropyleen (up to 500 µ thickness)
Different combinations of these materials are also possible. You can have your transparent packaging printed and finished. AH Packaging provides special inks (especially for food packaging), special laminates, varnishes, foil stamping and always an appropriate advice.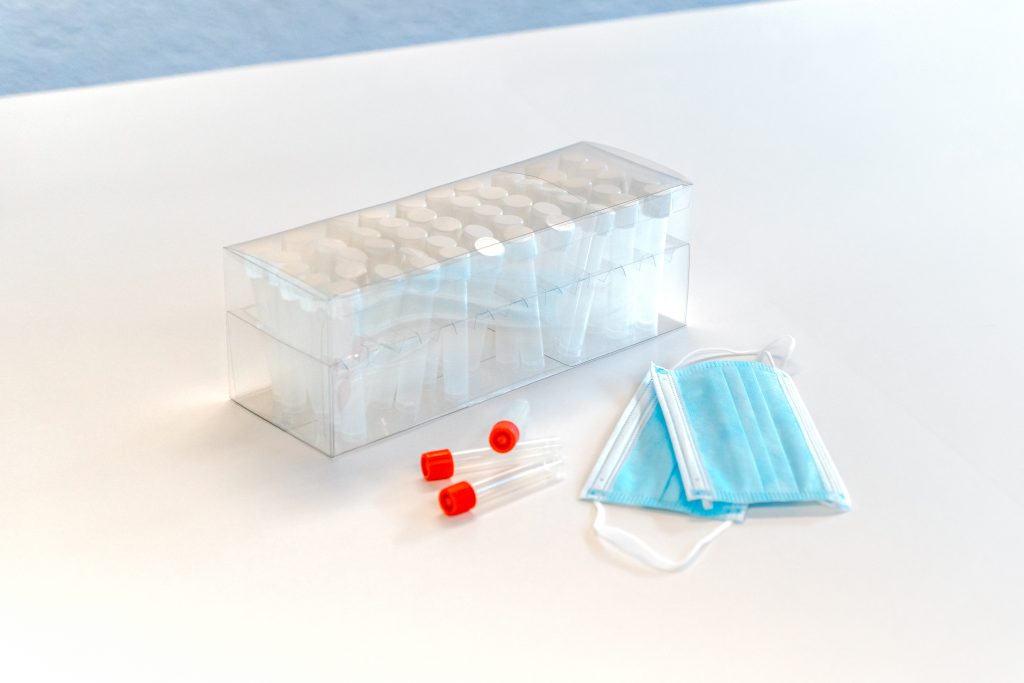 As a producer of plastic packaging, AH Packaging deals with the subject of sustainability and recycling on a daily basis. AH Packaging wants to contribute to the reduction of unused plastic waste with the Blue-Pet. The material is a sustainable alternative to standard PET.
The Blue-Pet is, as the name suggests, a bluish material with up to 100% recycled material in the central layer.
Despite the fact that the new material consists of recycled plastic, this has no consequences for the quality or clarity of the material. On the contrary, thanks to its bluish hue, the material communicates freshness and purity, bringing products at the POS in an attractive light.
The benefits go far beyond its appearance: thanks to the inconsiderable recycled waste from the pharmaceutical industry, it can be used without hesitation in the food and hygiene sector. A pristine outer layer provides an optimal barrier, making it food-proof!
Another great advantage of this material is its price. We now truly can say:
'Sustainability at no extra cost!'
Like all PET materials supplied by AH Packaging, Blue-Pet can be safely added to the recycling economy as a monofilm according to current practice. We are moving in the right direction for a sustainable future for our environment.
BIO-Pet is partly made from renewable resources such as sugar cane.
About 30% of BIO-Pet is of vegetable origin. By using plant material we conserve our natural resources. Organic Pet can be converted into transparent packaging and then recycled in the same way as standard Pet.
Advantages
Lower consumption of fossil raw materials.
30% of the material is based on renewable raw materials.
The same recycling chain is used as that for conventional PET.
A more attractive price than other bio-based materials.
Lower CO2 emissions compared to plastics based on 100% petrochemical raw materials.
Easy to integrate into customer sustainability programs.
Transparent packaging from BIO-Pet
BIO-Pet can be applied in the same way as the usual Pet materials.
AH Packaging makes it possible to produce an elegant and striking transparent packaging with fewer fossil raw materials than before.
The benefits are clear. Thanks to the use of more renewable resources, fewer raw materials are used from petroleum. This is an aspect that producers and consumers attach increasing importance to. This puts you one step ahead of your competition.